Why join the SunSpots® team?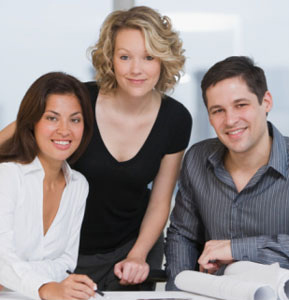 Voice Over Jobs, Voice Talent Representation, Creative Audio Production; SunSpots is the one, if not the only, place in the USA or world for that matter, that is a licensed Voice Talent Agency and a Creative Audio Production facility. We do it all and if you're one of the industry's best we'd love to listen to your work or look over your resume. SunSpots has two locations, one near Orlando, Florida and the other near Asheville, North Carolina. Our Orlando location is near the Disney, Epcot, Universal and Sea World theme parks and an hour from either coast. Asheville is the perfect "get away from it all" location, yet Asheville's been named Fodor's top Destination for this year. SunSpots is only 10 minutes from the Blue Ridge Parkway. Our "Contact" page has location details and maps for both studio locations.
Employment Benefits at SunSpots Productions
Our employees receive:
Health Insurance
Dental Insurance
Retirement Plan
Bonuses
Vacation Plan
Skittles and/or M&M's (on an as needed basis)
Do you have the Passion?
Here's what we love about our SunSpots® staff:
We love self-starters. We love people who think of every possible way to serve our clients. We love when we hear co-workers ask if there's anything they can do to help each other. We love people who realize that we treat co-workers, voice talent and clients with the Golden Rule as a guide. We love people who, when walking out the office door say, do you need anything?
We love people who believe that when you do what you love, you never work a day in your life.
If you understand that the business we're in is not 9 to 5 and that it's sometimes intense, but creatively rewarding, please send us your resume. We'll keep it on file and call you if you've got what we love. If you're applying for an audio engineer position please wow us with your best work on cd. Remember that we're not looking for music producers so if that's your passion please look elsewhere. We produce radio and tv commercials and audio for the web, dvd, film, ivr, adr, etc. with the best voice over talent in the world.
Audio Engineers/Radio & TV Commercial Producers
Here's what make SunSpots® audio engineers a cut above. Our men and women care. Our engineers learn the "SunSpots Way" of doing business. Which means they dedicate themselves to outstanding, above average customer service and performance. It's a high standard to uphold, but one only the best achieve. It's why year after year we continue to grow happy customers.
We're a national leader in Spanish voice talent and audio production so if you're bilingual send us your best work. Experience directing hispanic voice talent and voiceover actors is a big plus. Our engineer/audio producers know how to get the best work from voice actors. They're not afraid to give an opinion. They look at the work they do as a collaborative effort working to ensure the best voiceover performance and highest quality, creative, audio production.
Listen to our latest Spanish Voice Talent and Audio Production Demo.

We want to be "wow'd"!
Send your best on CD/DVD, your resume and your salary requirements to:
SunSpots Productions
EMPLOYMENT
32 Gravely Branch Road
Fletcher, NC 28732
PLEASE NOTE: To ensure your resume is reviewed please do not email or call the staff. Send to the above address only.
All other job seekers please send your resume to the same address. Include your salary requirements and explain why you want to join SunSpots Productions™.
Please DO NOT call us or email employees. Seriously. Trust me. Do not call. We'll be in touch. Promise.